WEAll Can envisions that within a decade, the economic system in Canada will have been reimagined by a diversity of voices and has been given a new purpose: to deliver, maintain, and enhance just and equitable well-being for all on a healthy planet.
The economic system is maintained by ongoing inclusive collaboration between government, business, and all areas of civil society.
Policy is primarily framed in terms of its ability to secure lives and livelihoods and create resilient, ecologically safe, and socially just communities;
Purpose-driven businesses exist to meet social needs and contribute to the regeneration of nature and provide dignified lives for their employees; and
There is no need to repair social and environmental damage, as it has been largely avoided


WEAll CAN brings allies together
to collaboratively redefine and
realign the purpose of the
economy to the lived values of
the diversity of people living
in Canada.
WEAll CAN invites stakeholders from across the economic system to collaborate and co-create a common vision for a purpose-led economy. This invitation is made in the recognition that additional worldviews are necessary to successfully reimagine an economy that delivers well-being.
WEAll CAN seeks solutions to
move towards the future we want
to create, drawing from a
diversity of perspectives and
different ways of knowing, rather
than focusing on what we 'do not
want'.
WEAll CAN takes a distributed
action network approach to
build people-power and promote
inclusive participation in the
diverse policies, projects,
campaigns, and initiatives, from
the macro, systems level, to the
micro scale, that work toward the
vision of a purpose-led economy.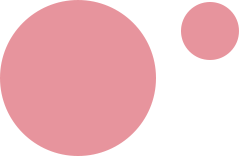 All of our work is participatory by design.
We prioritize equity and embed diversity, pluralism and different ways of knowing.
We lead with relationships.
We embrace storytelling and build new narratives.
We think holistically and in terms of systems rather than individual problems and solutions.
Collaboration:
We nurture authentic, respectful relationships with a diversity of partners and people to co-create and work toward a common vision for a purpose-led economy.
Inclusivity & Pluralism:
Additional worldviews are central to the re-imagination of economic purpose. The design and implementation of our work is intentionally set up so that people of different beliefs, backgrounds, and lifestyles are invited to collaborate and participate equally in redefining economic purpose.
Solution-seeking:
We actively engage in activities to surface solutions for creating a purpose-led economy, drawing from the diversity of perspectives and different ways of knowing in our network.
Empowerment:
We create space, provide support to, and raise the voices of allies, particularly historically marginalized groups, to diffuse and build people-power so that everyone can collaboratively co-create a purpose-led economy.
Interconnectedness:
We recognize that all people and human and natural systems are connected and reliant on one another, and therefore, we must think holistically.